Roosevelt Row has a new addition to its vast array of restaurants and shops, Now Or Never, the boutique owned by Jason Shelby and Wade Parkins. The shop has been catching our eye with its carefully selected products and location ever since its opening in October. During an interview with Jason, we learned more about the store's curation and brands alongside how Now Or Never is opening a new door for fashion to become a part of the culture in Downtown Phoenix.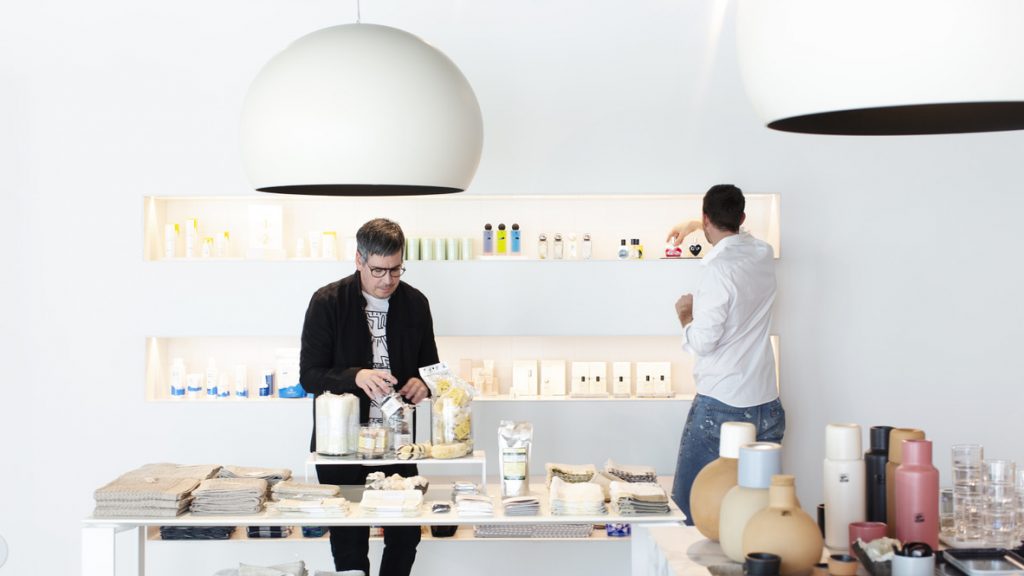 Curious about the name "Now Or Never" I asked Jason why he chose it.
"I grew up in Tucson and I was in LA for 20 years and that's where my husband and I met. I was working in fashion and he was working on social media. And at one point I was working for a brand and he was working for a company that we both did not like and we decided either we were going to continue the path we were on or we're going to change our lives. And we kept saying "we're young enough to start over but we're kind of old enough to know better and what we want". So, and then we would say if we don't do this now, we're never going to do this, so that's where it sort of came from."
As mentioned before, Now Or Never opened at its current location on Central and Roosevelt in October 2020, but was actually started back in 2017 in Tucson, Arizona. Prior to then, Jason and Wade both had careers in Los Angeles. According to Jason, opening a store was not a long time goal.
"No it was not a goal for us. I did not see us opening a store because, I don't know, it wasn't in my plans. But we both sort of left our careers in LA and moved back to Tucson and we saw a void for like a modern lifestyle shop. We didn't see any shops that were this kind that we wanted to shop in, so we ended up creating it ourselves. And then we also saw that void here in Phoenix because a lot of people were driving from Phoenix to Tucson to shop at our store, which we were surprised at. So then we started looking more into Phoenix and we sort of saw a similar thing, a void for a shop like this."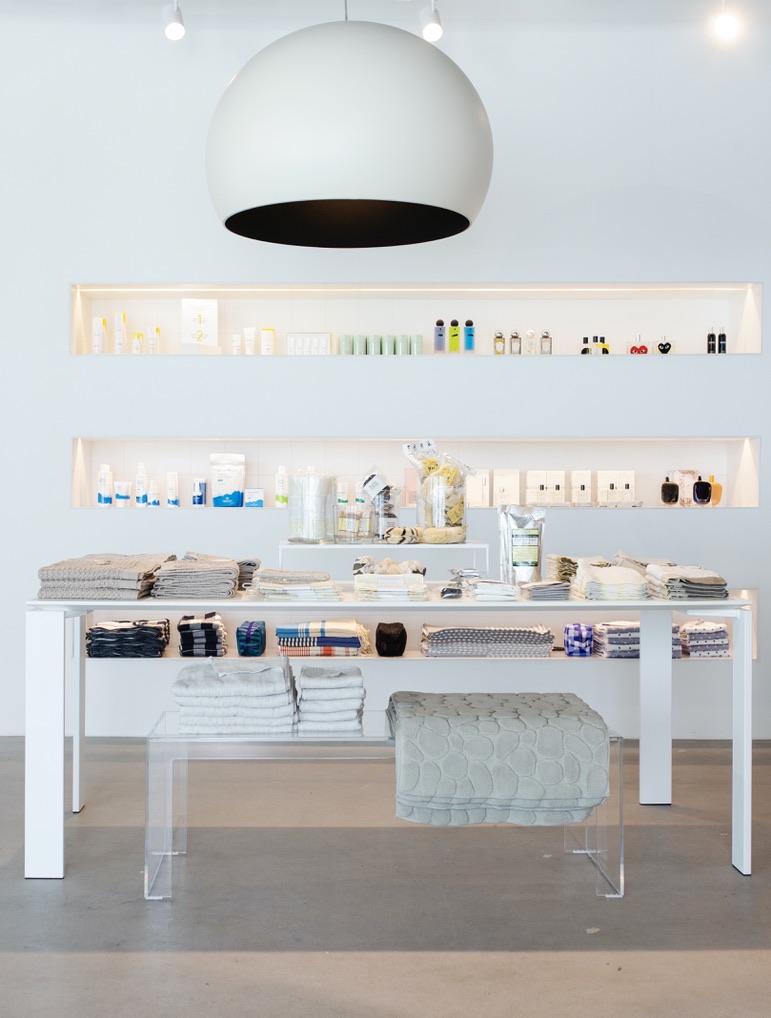 The shop includes a selection of clothing items, skincare, and home goods that are carefully selected by the pair, something that makes this shop unique. Alongside the curation aspect, Now Or Never also offers a range of brands that can't be found just anywhere.
"Most are exclusive to us in Phoenix, a lot of them are exclusive to us in the whole state of Arizona so, like, [ML 6] Marsiela and the Comme des Garçons fragrances and wallets. We are the only store in the whole state that has them." "you can come here and find things you won't find anywhere else, and that's the biggest part, I think."
The store offers the shopper a curated experience. This, combined with the higher-end brands found in store, provide something that Downtown Phoenix was bound to have as our city grows and expands. 
"You can get anything you'd like online, including all of this. But to come to a space where it's all laid out and curated is really special. People can touch and feel. A lot of people come in and they say, "Oh my gosh, I've seen this brand on Instagram but I've never seen it in person!" and they can touch it and try it on and it's a huge thing, but the curation is everything. And I recognize that other large companies would pay me to do that for them and they saw that in me."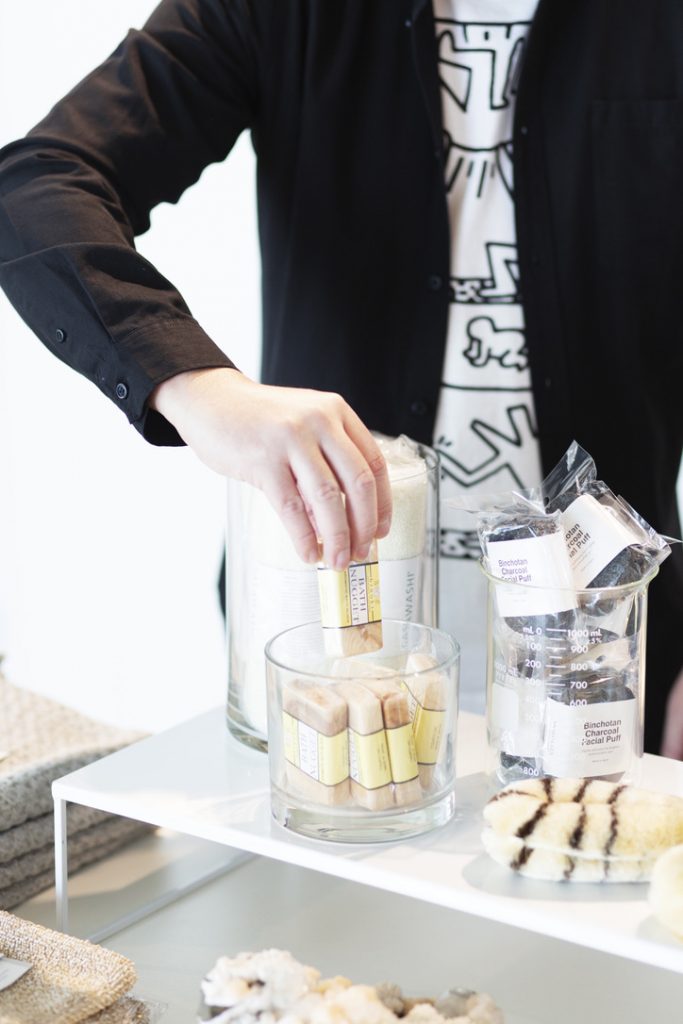 Because the shop curates its products, the customer is assured their purchases are the best quality. Jason assured by saying "a lot of the brands, a lot of the bigger brands, we were fans of before this and we owned Comme des Garçons clothes and Marsiela clothes and we had that ourselves. Other brands, if it's like skincare–we try everything before we sell it. Buying the product, people ask us a lot about how we do it and, honestly, most of it is just instinct-based. That's what I did for other companies, other larger companies for my whole career so that instinct has always been there and, you know, the training that I had from other jobs sort of applies to this as well. So, it's hard to pinpoint but it's really about instinct, finding the balance of a brand, you know. We mix a lot of cult favorite brands like Marsiela and Comme des Garçons with new upcoming brands like Cara and Ghani [jewelry] and brands that people see on Instagram a lot but they haven't seen in person. That's another strategy of ours."
Now Or Never is opening a door for more retail stores to settle and thrive while slowly shaping a future of retail Downtown. Meanwhile the restaurants and bars attract people to most stores. Jason stated they took a chance by making their shop a destination store, "It might not be super busy all the time but people are coming here to buy, coming here to shop. Super excited about that".
One would expect a store like Now Or Never to be located in Scottsdale, with its higher-end selections, but there was a reason Now Or Never didn't chose Scottsdale, "Some people who come in here see the sort of price points and quality we have of things in here and go, "Oh, why didn't you open in Scottsdale?" and our answer is, it's not necessary in Scottsdale, it's already there and it wouldn't be special.", stated Jason. As our city grows, so does the selection of shops and stores around Downtown. Now or Never is one of the many stores and shops helping transform our city and inspiring more like Jason and Wade.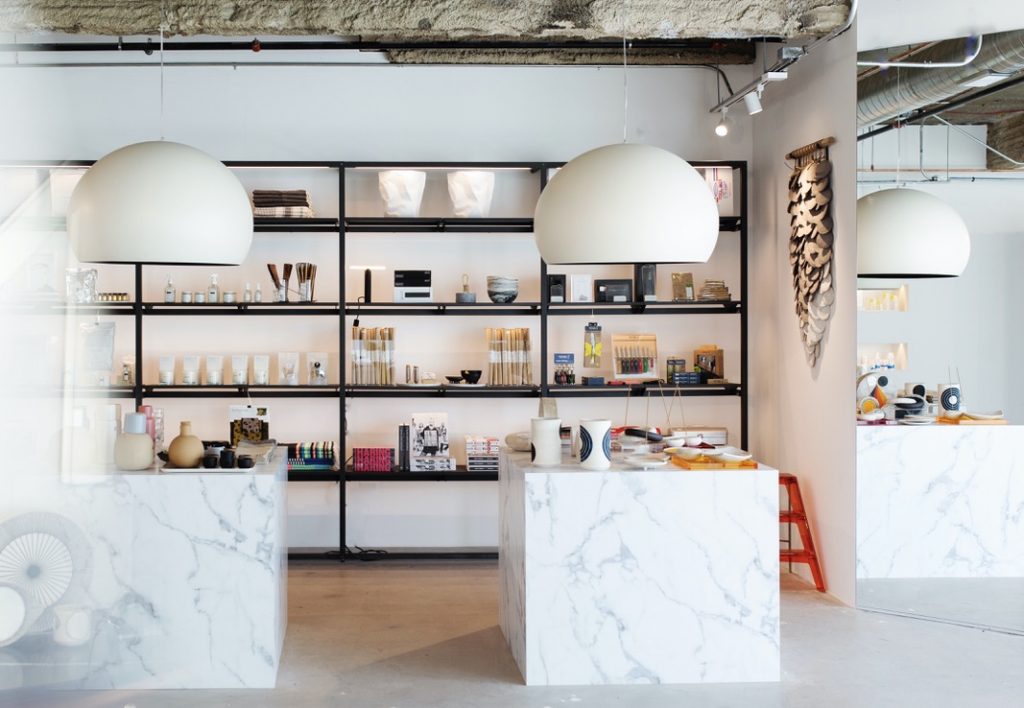 During it's Tucson days, Now Or Never already had clientele from Phoenix, which is one reason Downtown Phoenix was a place of interest, according to Jason. Moving locations came with many benefits for the store, "We were surprised by how thoroughly diverse the customer is here and I think that's truly exciting and really what we wanted and I think Downtown is that mix of people. it's super diverse with everything so we were very excited to find that out". Because their opening? occurred during the COVID-19 pandemic, Jason did express there were some challenges, "Our store was supposed to open in April so it was delayed until October. In some ways I think it was good that we didn't open before and then, you know, our brands worked with us on cancelling some orders that we couldn't take in because they didn't have a space and developers worked with us too so it all kind of worked out at the end." As many of us know, the pandemic affected many of our local shops and restaurants, and when asked how our community can help further support Now Or Never Jason explained,"We have just been very surprised and very happy with the support the Downtown community has shown to us. They showed up immediately, the second we opened our doors and they're also telling all their friends about it. They are champions of our brand even, they just discovered us, so I feel like they are already doing that for us which we're really happy about."
Now Or Never had many plans for their opening which could not be executed due to the pandemic, but Jason explained that they have many things planned for the future of their store. Due to the new space, Jason expressed their desire to host designers and shows in the future along with dinners and launches. He also mentioned a partnership with local businesses though he "can't really say just yet" but that he is "excited about that as well". Other future plans from Now Or Never include starting their own brand. Jason mentioned that "It will not be under Now Or Never, it will be its own thing" and that it will be clothing. Adding that "It's a little too early to talk about it, it's something we'll probably be focusing on in 2021".
Now Or Never is bringing high-end fashion to Downtown with its unique and exclusive brands. It is a one-of-a-kind store and one of the first of its kind in Downtown, but, hopefully, won't be one of the last.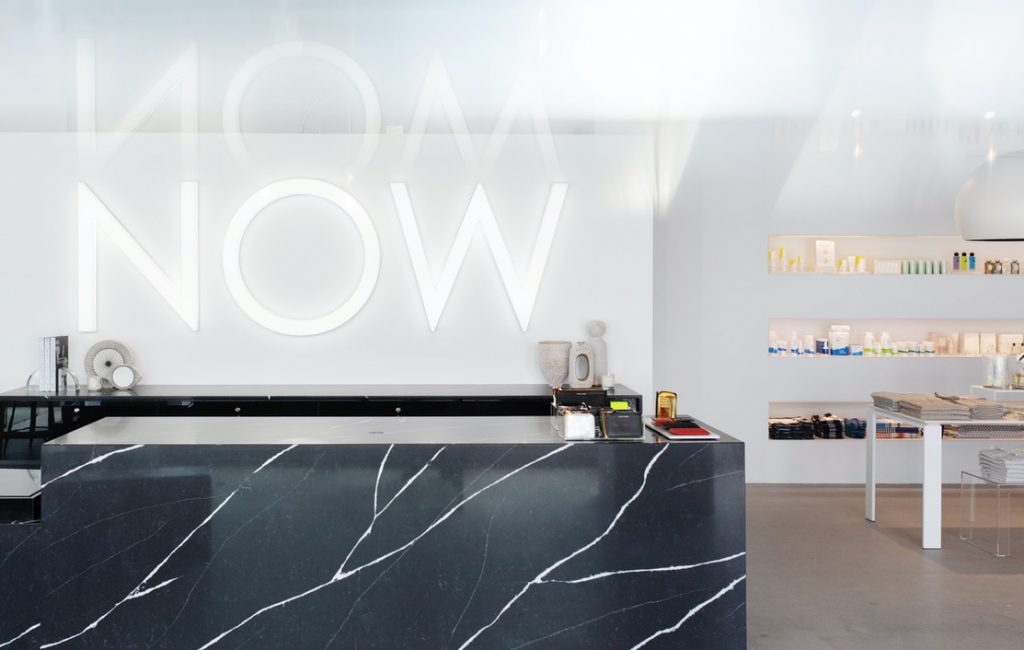 Written by Yvonne Moreira-Andrade
Yvonne Moreira-Andrade is the current Bioscience High School Senior and the Social Media intern with Evans Churchill Community Association. You can read more about her interviews with local businesses in the ECCA community on our website and find more information there.