The Downtown Phoenix Farmers Market has operated for over 10 years, yet now it seems more full of life than ever. Additionally, the versatility of vendors has expanded and items ranging from fresh produce to hot food, clothing, and accessories are all waiting to be sold every Saturday morning from the hands of local craftspeople and farmers. To get a better look behind the scenes and learn about the recent changes of this weekly event, I spoke with Tanya Chakravarty, executive director of Community Food Connections and the Downtown Phoenix Farmers Market.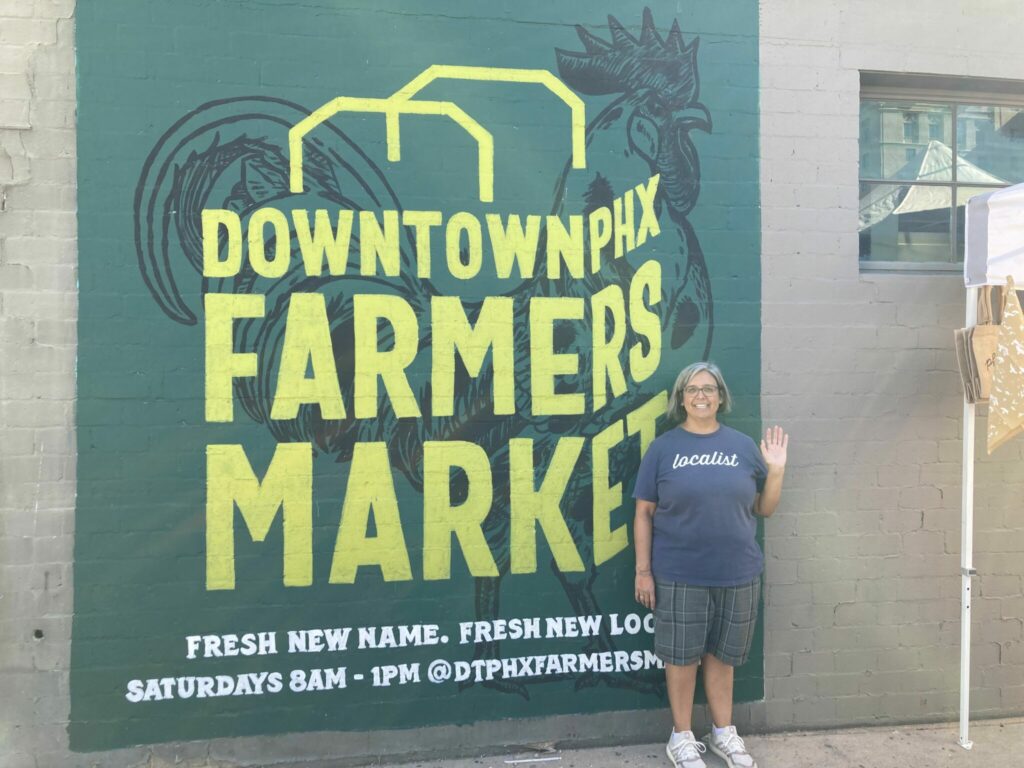 Upon meeting Tanya, it was clear that she has a burning passion for supporting local businesses and farmers, but this drive is something that only recently caught her professional attention. Tanya initially studied at Sandra Day O' Connor College of Law, until she realized she did not have the same passion for law as food. This led to her working in every position of the restaurant industry, operating a food truck, and owning her own catering company. She also led the food team of Local First Arizona until she was given the opportunity to work with the farmers market.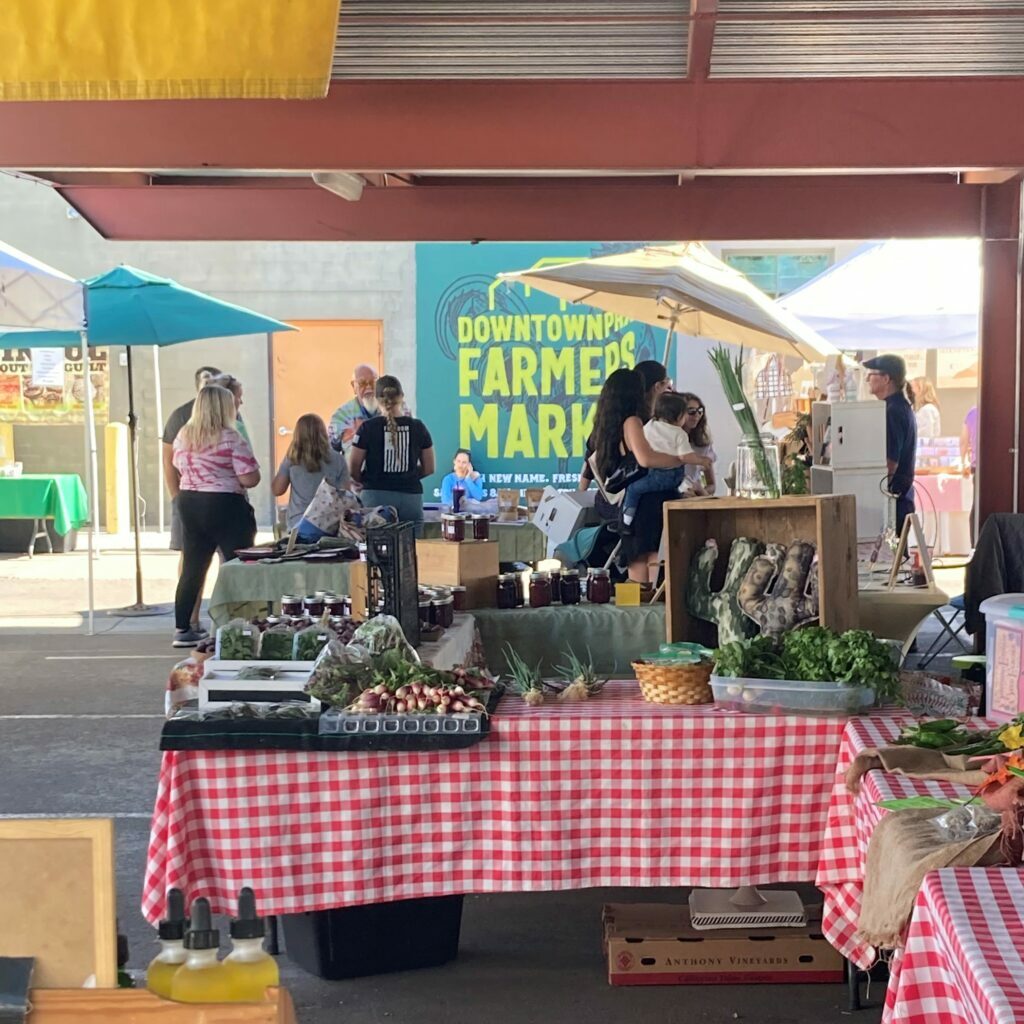 Tanya was drawn into the food systems industry after a realization during quarantine. She had stopped going to stores for some time and upon returning she was shocked and overwhelmed. The status quo of grocery culture seemed severely flawed to Tanya. The extended supply chain prevents unique varieties of food from being grown, flashy and distracting prepackaged foods draw people away from nutritious produce, and fresh fruits and vegetables are virtually inaccessible from beyond large grocery chains. On top of this, Tanya heard about local farmers having to dispose of tons of produce because it couldn't be sold. "The more I learn about it, the more shocked I am," she stated. The system was obviously broken, and to Tanya, the farmers market is the perfect fix.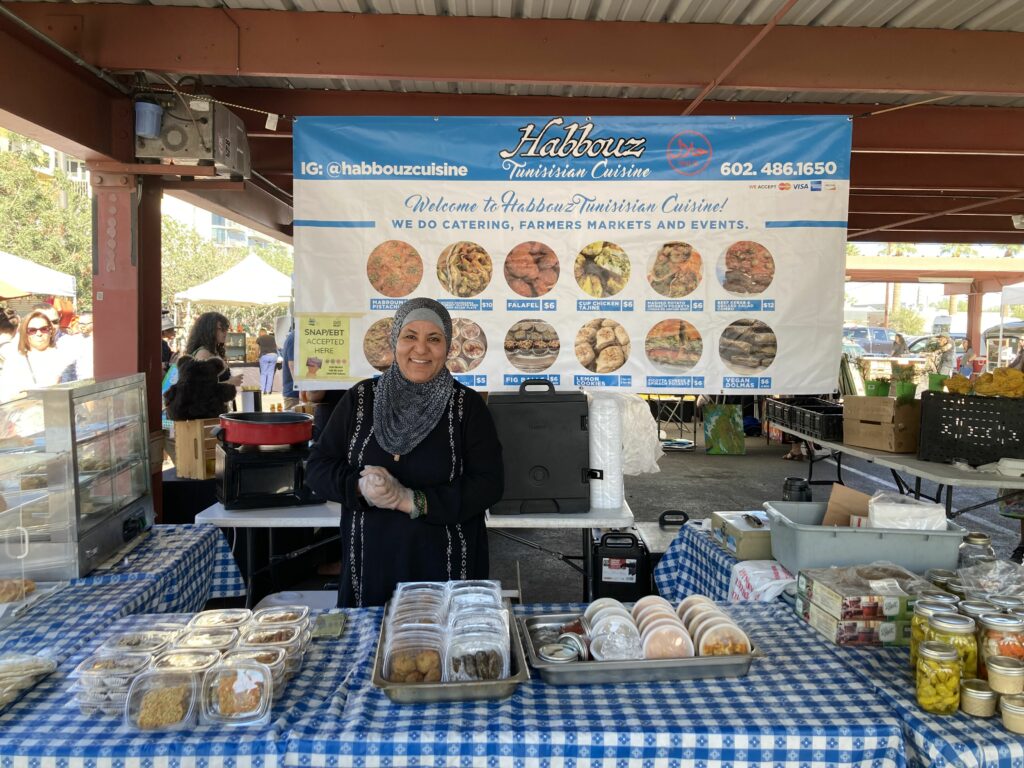 Before the farmers market was established, the closest stores were more than a mile away. The downtown area was a food desert, meaning fresh foods were inaccessible to people in the area. Now, the farmers market provides produce locally grown and very recently harvested, which allows it to last longer and taste fresher. The methods used by farmers prevent the necessity for herbicides or pesticides and promotes organic growing practices. The integrity of the market lies within its dedication to providing locally grown foods and supporting small businesses who also source locally and as ethically as possible. Community Food Connections, a non-profit that Tanya also works with, was designed to support these local farmers and businesses as they grow. As growers farm on less area, Community Food Connections ensures that their growing methods are ethical and provides an outlet for farmers to sell produce.
The farmers market also works with a number of other non-profit and local organizations including the Feed Phoenix Project, Evans Churchill Community Association, Downtown Phoenix's Ambassadors, and the International Rescue Committee (IRC) to provide opportunities for refugees to sell products at the market. Additionally, the market now accepts SNAP food benefits and EBT and offers double up food bucks (where each dollar spent provides $2 in credit at the market) to ensure everyone has access to fresh foods. The market is holding its annual Phoestivus fundraiser in December; a free-to-attend night market with live music, food trucks, and beverages along with a dogtopia lane for pets.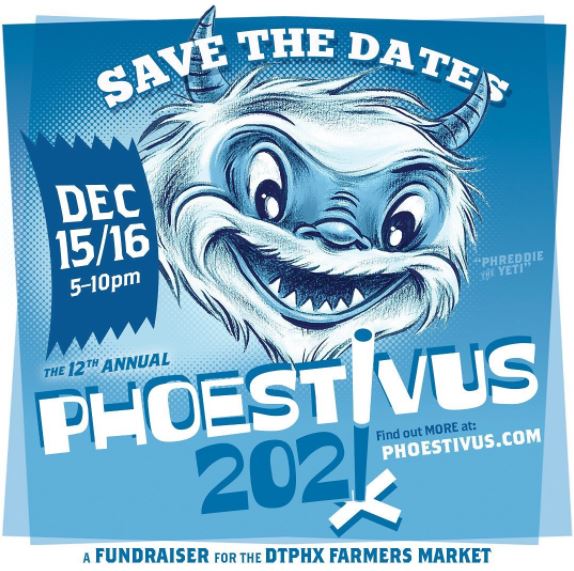 Tanya's mission regarding food accessibility can be recognized clearly throughout the Downtown Phoenix Farmers Market. The dedication the market shows to its vendors is heartfelt and inspiring. Speaking to Tanya showed me the reality of food systems, and made the positive force of supporting local businesses and farmers clear to me. I encourage everyone to visit the farmers market and see for yourself the freshness, quality, and the passion for locally sourced food and local small businesses.
Written By Drohan Lord
Drohan Lord is a Bioscience High School Senior and intern with the Evans Churchill Community Association. You can read more of his interviews with local businesses in the ECCA community on our website.