The legacy of Thomas "Breeze" Marcus lies within the beautifully intricate art he creates and the way he uses it to express his cultural and personal identity. Since 2005, Breeze has been a full-time artist in the Phoenix area. Through studio art and murals Breeze uses his profession to voice the underrepresented natives of the Phoenix area while also expressing his own life experience. I got the chance to speak with Breeze about his connection to the art he creates and his journey as an artist.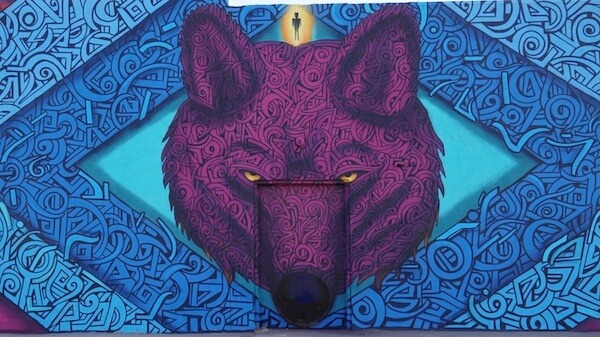 During his 3-hour commute from the Salt River Community to school, Breeze would pass by the site of his first commissioned mural. Breeze was 16 years old in high school at the time, developing his passion for art primarily through graffiti. When Breeze asked if the venue would commission a mural from him, they accepted; agreeing to pay for materials as well as a commission for Breeze and another friend who helped paint. When asked how much they wanted for painting the large interior walls of the club, Breeze and his friend settled on $100 each. "When we did get paid we felt like we were on top of the world, but looking back on it now it's like jeez dude, you got robbed", Breeze recalls. This experience taught Breeze a valuable lesson about being an artist and served as one of the many stepping stones in his journey to becoming an artist.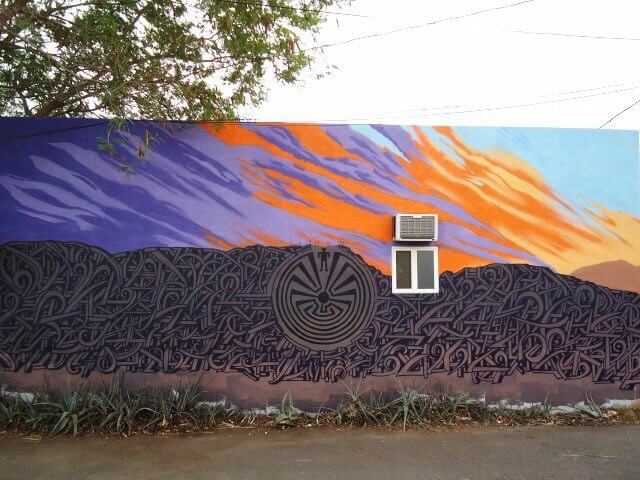 The large-scale format of graffiti is still familiar to Breeze as he completes murals in the same area he used to tag alongside other local artists like Lalo Cota and Tato Caraveo in his youth. However, he has come a long way since being a part of this "school of hard knocks". Breeze is currently working on his canvas and studio art, but is ecstatic to apply his techniques to new creative forms. Breeze's creative mindset helps him look into a variety of new mediums as facets for sharing his experience. One medium he is experimenting with currently is ceramics. He even hopes to work with technological arts like digital art and projection mapping in the future.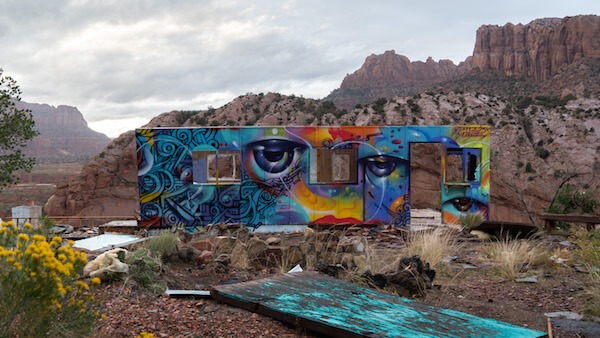 Breeze uses his work to express his own experience as a Native American growing up in the Salt River Community and the Phoenix area. His style of intricate weaving lines draws roots from his own unique persona while representing traditional O'Odham and Akimel art. In this sense, Breeze's artistic approach is derivative of his Native American culture while connecting to modern audiences. Initially, Breeze worked to develop his own style which represented his identity as well as his relation to the era. As he put more thought and time into his art, he eventually noticed a repetition of shapes and symbols he used while painting. "They must be hardwired into my DNA", he realized. The recurring shapes and symbols from his work were from traditional pottery and basketries of his tribe. After making this connection, he realized how the shapes and symbols he uses occur universally. This was a turning point for Breeze, who then started to incorporate older traditional styles into his art.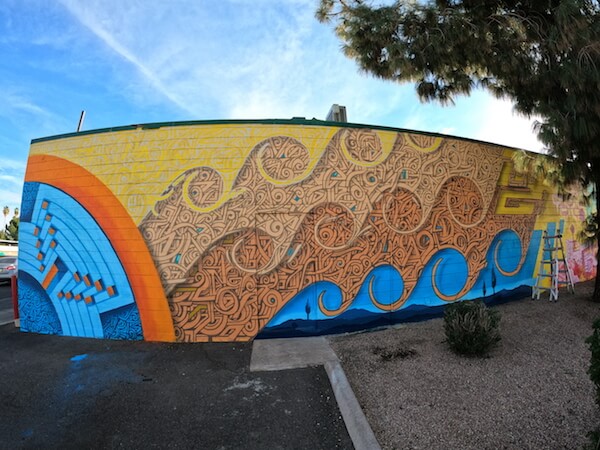 When creating art, Breeze considers his family and tribe. His art represents not only himself, but also the community, culture, and family who he grew up with. In an area where the native people are hardly represented, Breeze feels a responsibility to use art to push his identity forward and creating murals feels like reclaiming his ancestral homelands. He hopes to represent other members of his tribe and create a sense of belonging through his work.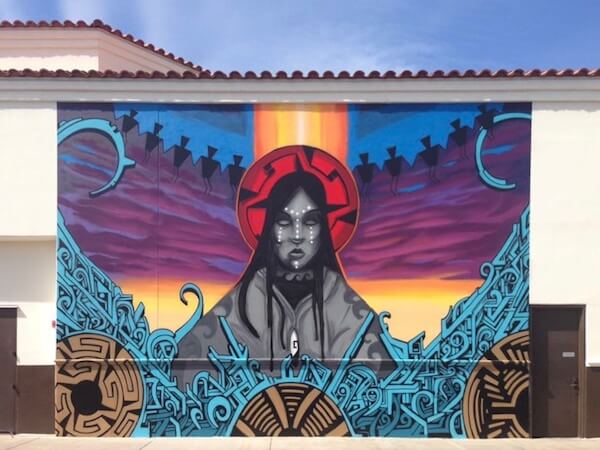 Murals with social or political significance are the most important to Breeze. This explains why his favorite mural he's done in the Evans Churchill neighborhood is "Man in the Maze ", which he painted in protest to a 202 freeway expansion project that relied on the destruction of South Mountain. Murals have always served the purpose of voicing the voiceless and representing things greater than the artist themselves. While the trend of murals may fizzle out, the ones which impact social movements will always be relevant.
Breeze's dedication and perseverance in always evolving his craft sets him apart from other artists. He connects his own identity to his work by reflecting his passion for the community around him and advocacy for his own culture. His artwork is an amazing addition to our neighborhood and the stories and meaning which accompany each piece is powerful. From even just a brief conversation, I picked up so much inspiration to change the world around me, but to have the man in front of me, was unnecessary. The inspiration and lesson of Breeze can be seen right there in his art.